Welcome to Villa Sithonia
In a quiet and fullgreen region, in the Tristinika Chalkidiki and in an extent of three acres with lawn, flowers, trees and comfortable parking in the backyard part is found complex "VILLA SITHONIA".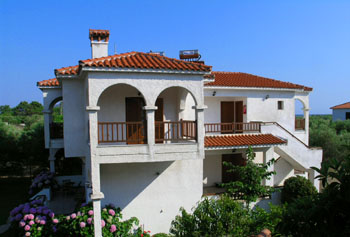 The hotel is constituted by two buildings and allocates rooms of 2-3 individuals equipped with refrigerator, television, big wardrobes, their own bathroom and big independent verandas with view in the mountain or in the sea. There are also two apartments (with 4 beds and 5 beds). In the ground floor of building there is a room where are served breakfast and food.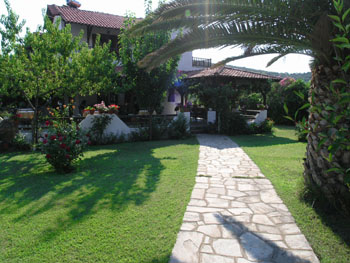 We offer irreproachable cleanness, service and accessible prices.